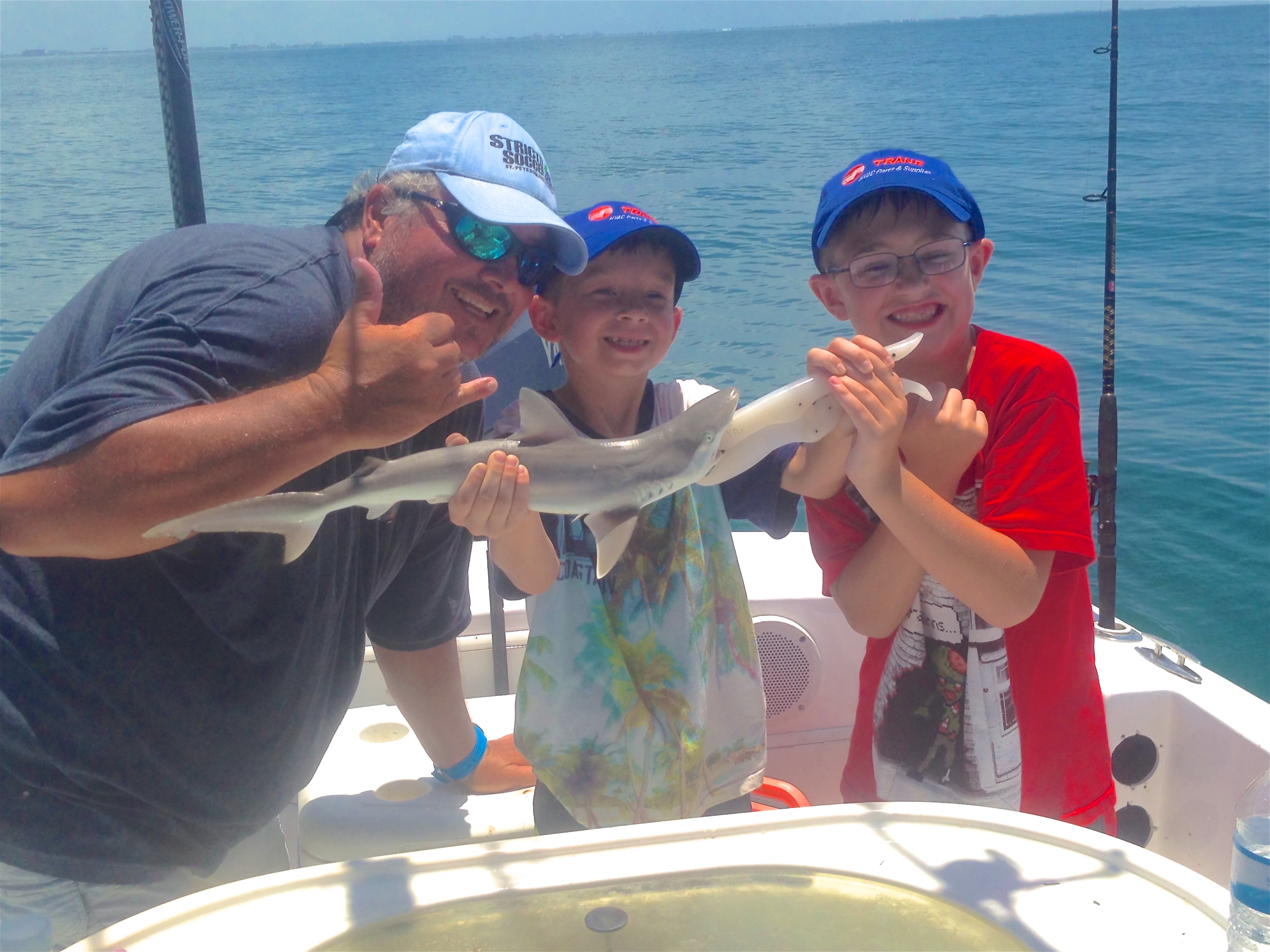 Captain Rios and The Spanish Sardine Fishing Team regularly take part in local charity fishing tournaments. This involvement along with Participating in the Great American Teach In at Bay area schools and being a frequent guest speaker at The Guy Harvey Saltwater Fishing Camp allows us to give a little back to our wonderful community.
Guy Harvey Saltwater Fishing Camp
At the Guy Harvey Saltwater Fishing Camp kids will learn the basics like knot tying, how to throw a cast net and how to clean a fish. Fishing rules and regulations will also be covered, including proper de-hooking and fish release.
Camps like this are important to ensure the conservation and responsibilities that come along with being an angler. Capt. Rios and his first mate Gavin are always willing to participate in this amazing camp and make sure the kids learn and stay entertained. Capt. Rios and Gavin have come up with a very fun and interesting way to demonstrate how to fight a fish. Gavin attaches a large (fake) redfish to the line and takes off running. Every kid gets to reel in the big fish to help prepare them for the real deal. Whether fishing aboard the Spanish Sardine or teaching young anglers at camp, Capt. Rios has a real passion for  educating and entertaining children of all ages.
Capt. Rafael Rios
Arelys Rodriguez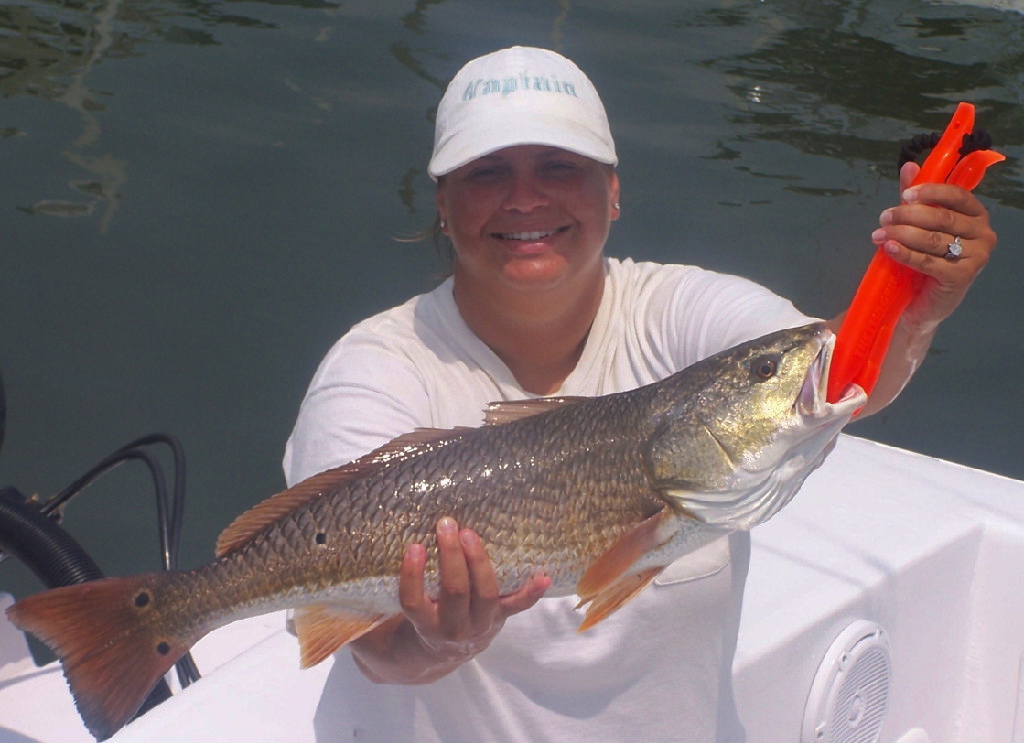 (Lady Angler)
Gavin "The Tarpon Slayer" Pagan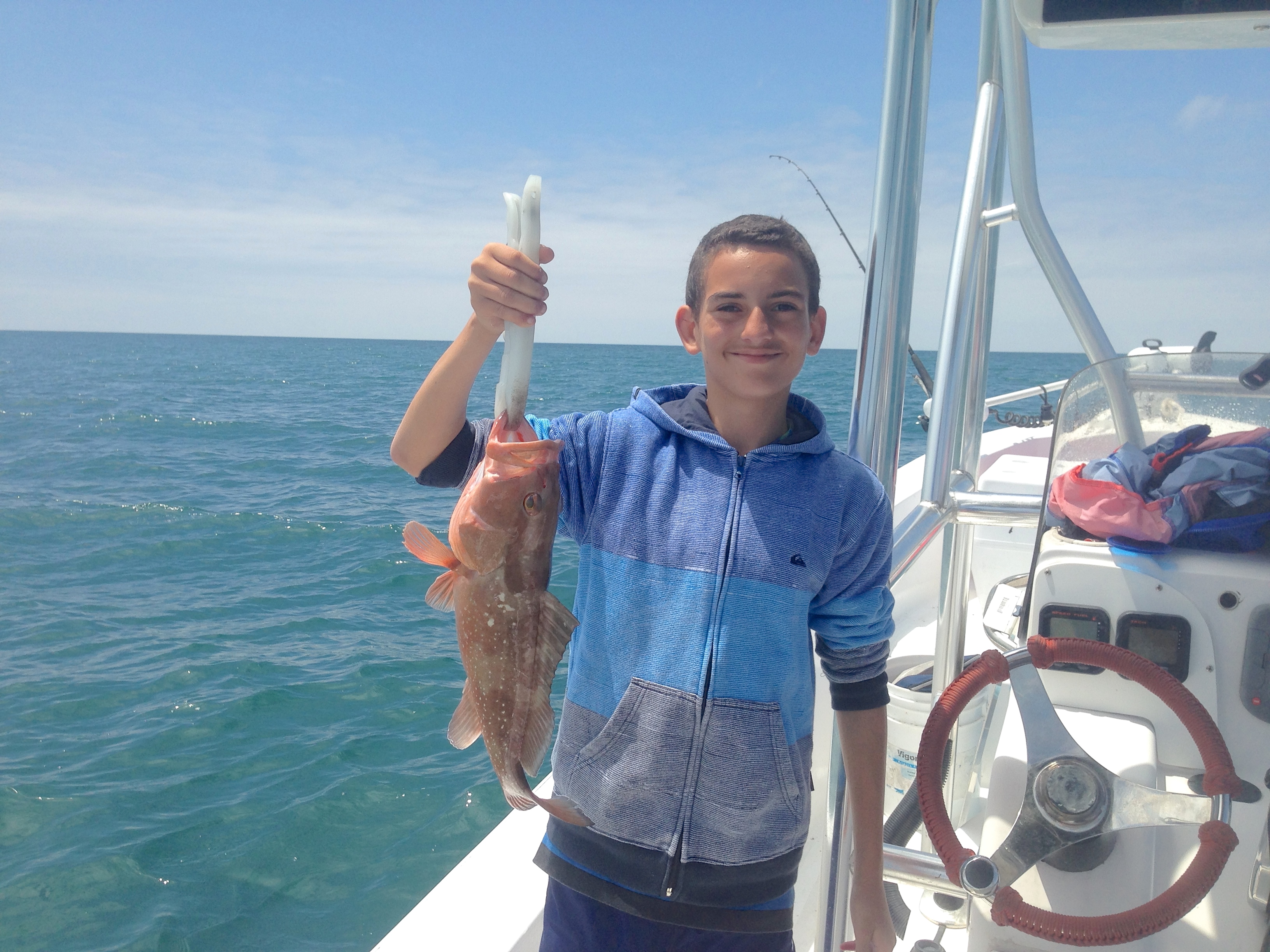 (Youth Angler-First Mate)