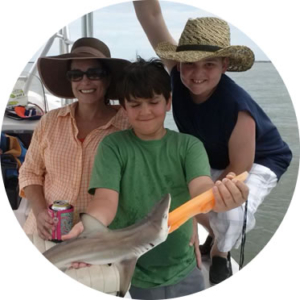 This Captain is Great for a Family Fishing Outing
You will definitely catch some fish on this trip! This captain is great for a family fishing outing. This captain worked hard to keep the action going and keep the bait on each rod and taught us how to bring 'em in! This was a catch and release trip and he was on top of every detail for a really nice day.
Bonnie Z. – Denver, Colorado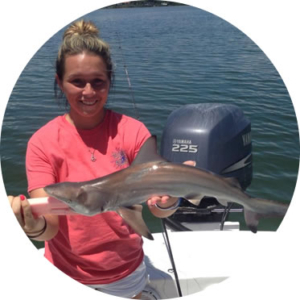 Captain Rios Knows What He is Doing
We were in town for a week from North Georgia & the highlight of our trip was a day on the water aboard the Spanish Sardine. The Captain and his First Mate were wonderful. We caught some sharks, catfish, lady fish and a mackerel. We saw lots of dolphins and even a manatee. Captain Rios knows what he is doing and will make sure you leave wanting more time!
M Frazier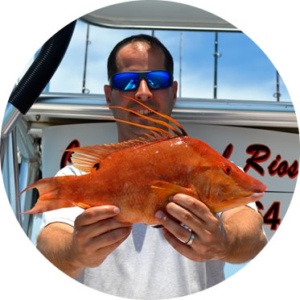 Best Fishing Charter in Tampa Bay Florida!!
The Spanish Sardine is by far the best fishing charter in the Tampa Bay area!! We went on a near shore charter and the first place we anchored up, Captain Rafael showed us how to bait the hook and dropped it down. As soon as he dropped the bait down we had a fish on the hook. The whole day went that way for us. We pulled in Grouper, Hog Fish, Snapper, and went on to a few barracuda's. I have been out fishing with Captain Rios many times before and I have never been disappointed with the the amount of fish we bring on board. Spanish Sardine is "The Best Fishing Charter In Tampa Bay Florida!"
M. Williams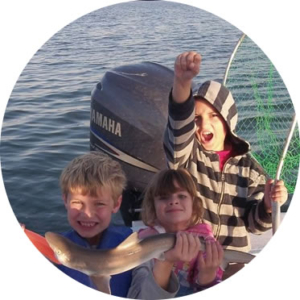 An Overall Fun Day on the Water
Booked a trip for myself and my two children for a easy day of fishing. Capt was very good with the kids, kept them entertained the entire time. Son won't stop talking about the sharks and my daughter loved riding in the tower. It was an overall fun day on the water.
Dave J. – Clewiston, Florida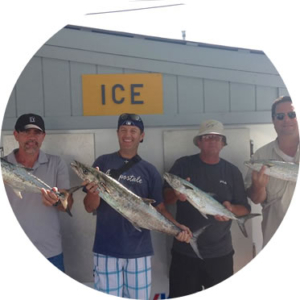 Amazing Fishing Experience!
Amazing fishing experience! From the beginning to the end, the music, the locations, views, dolphins and of course the excellent fishing experience.
Carlos J. – Boston, Massachusetts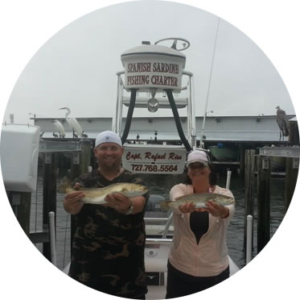 Looking for a great in-shore fishing experience?
Spanish Sardine Fishing Charter and Captain Rafael Rios are top notch!! Had an amazing time!! Still wishing that 36″ Cobia didn't get away however the Flounder and Trout we made tonight made up for it. We saved a platter to being to you tomorrow Captain Rios!! Thanks for everything!!
Tara Harris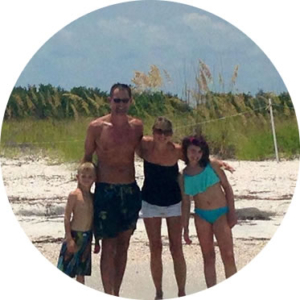 A Special Experience
We had a great day with Captain Raphael Rios and his first mate Gavin aboard the Spanish Sardine. Our boys, ages 11 and 10, loved the personal attention and the effort that went in to our day. It is obvious that Raphael has a passion for his work, while his good humor helped us relax and have fun as a family.
We were originally scheduled to charter on a Friday morning. Unfortunately, the weather did not cooperate. Raphael was in regular contact with us throughout Friday morning, and worked with us to reschedule for Sunday so that we would not miss out on the experience during our visit to the Tampa area.
We were able to catch sharks, hunt for shells, and he was kind enough to allow us to stop for lunch and a nice local stop on the water. Captain Raphael and the Spanish Sardine has our highest recommendation, along with our sincere thanks for a super experience.
Matt W, Brookfield, Wisconsin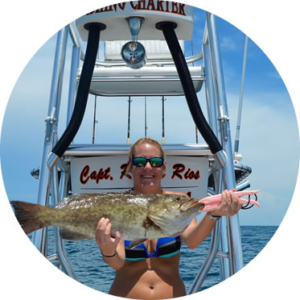 Amazing Time!!!
I have never been offshore fishing. This was the best experience. We caught a lot of fish! Everything from hogfish to grouper to barracuda. Captain Rafael was awesome and he made sure we had a great time. This was my second trip on the Spanish sardine. My first trip was an inshore adventure about 3 months ago which was just as fun. We caught an inshore grand slam within the first 30 minutes. I would recommend this fishing charter to anyone!!!
Audra J.
Best Time Ever
My daughter and her Aunt went Shark Fishing with Capt. Rios of Spanish Sardine Fishing Charter. They had the "Best Time Ever" as my daughter said. They caught 9 sharks, my daughter was so excited to tell everyone.
Laura B. – Pinellas Park, Florida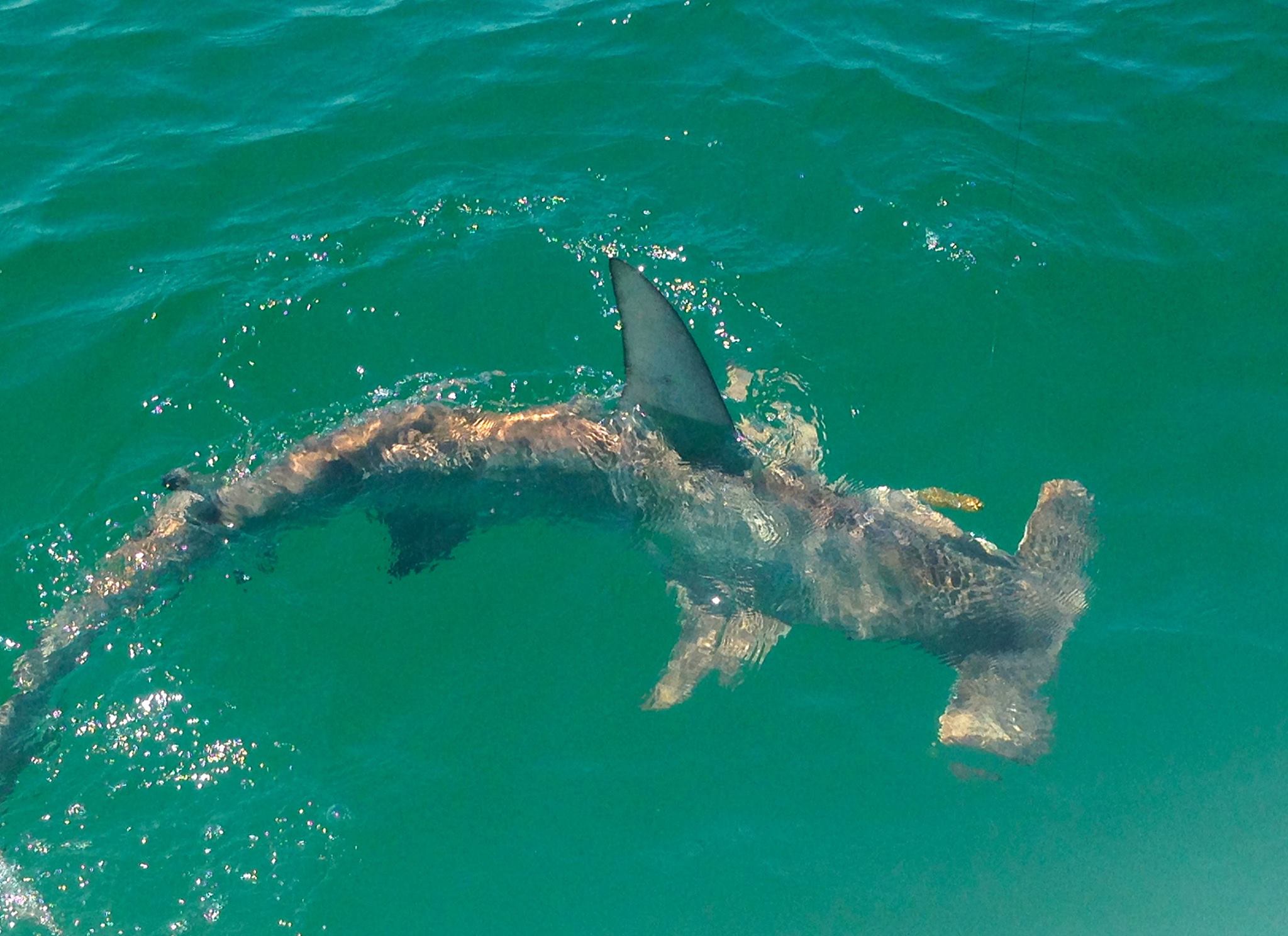 Amazing Fishing Trip
This was our first but definitely not our last fishing trip with Captain Rafael. We arrived early and he was ready and waiting for us. We were a mixed ability party and he was very understanding of that. He asked us what we wanted to catch and what we wanted out of our time. I caught my first ever fish within the first 5 minutes, followed by many more. The highlight being a 7ft hammer head shark. Captain Rafel was knowlegable, courteous and went out of his way to make sure we had the fishing trip of a lifetime. We will be back.
Hayleya367 via TripAdvisor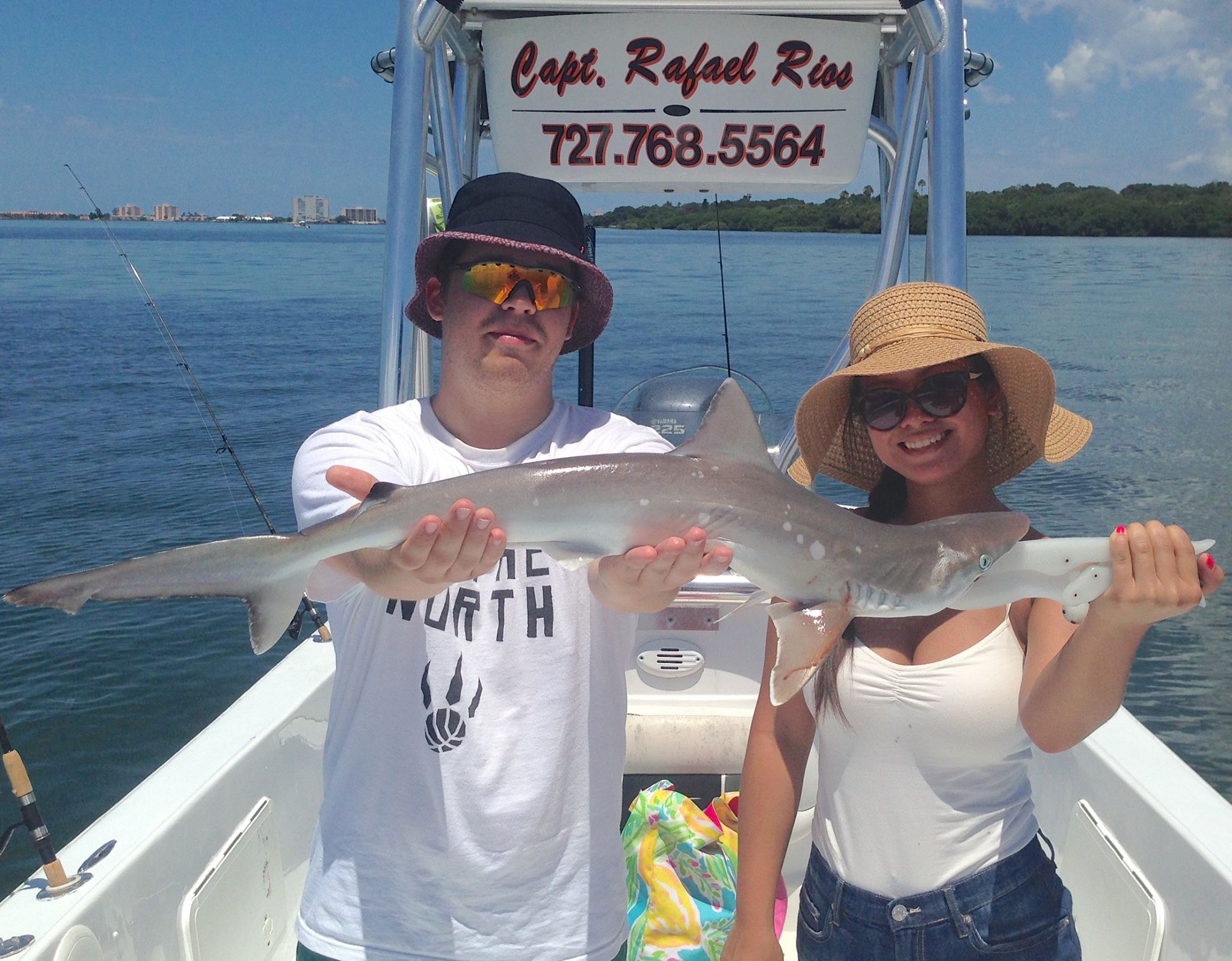 Caught 30+ Trout and a Shark
I was wondering how I would last on a 4 hour charter not being much of a fisherwoman?? Captain Rafael made it easy, and we had a great time. He took my boyfriend and I out for 4 hours, and we caught 30+ silver trout and a shark! Captain Rafael is funny and was great at cleaning / bagging up the fish.
ATLtraveler70 from Atlanta, Georgia via TripAdvisor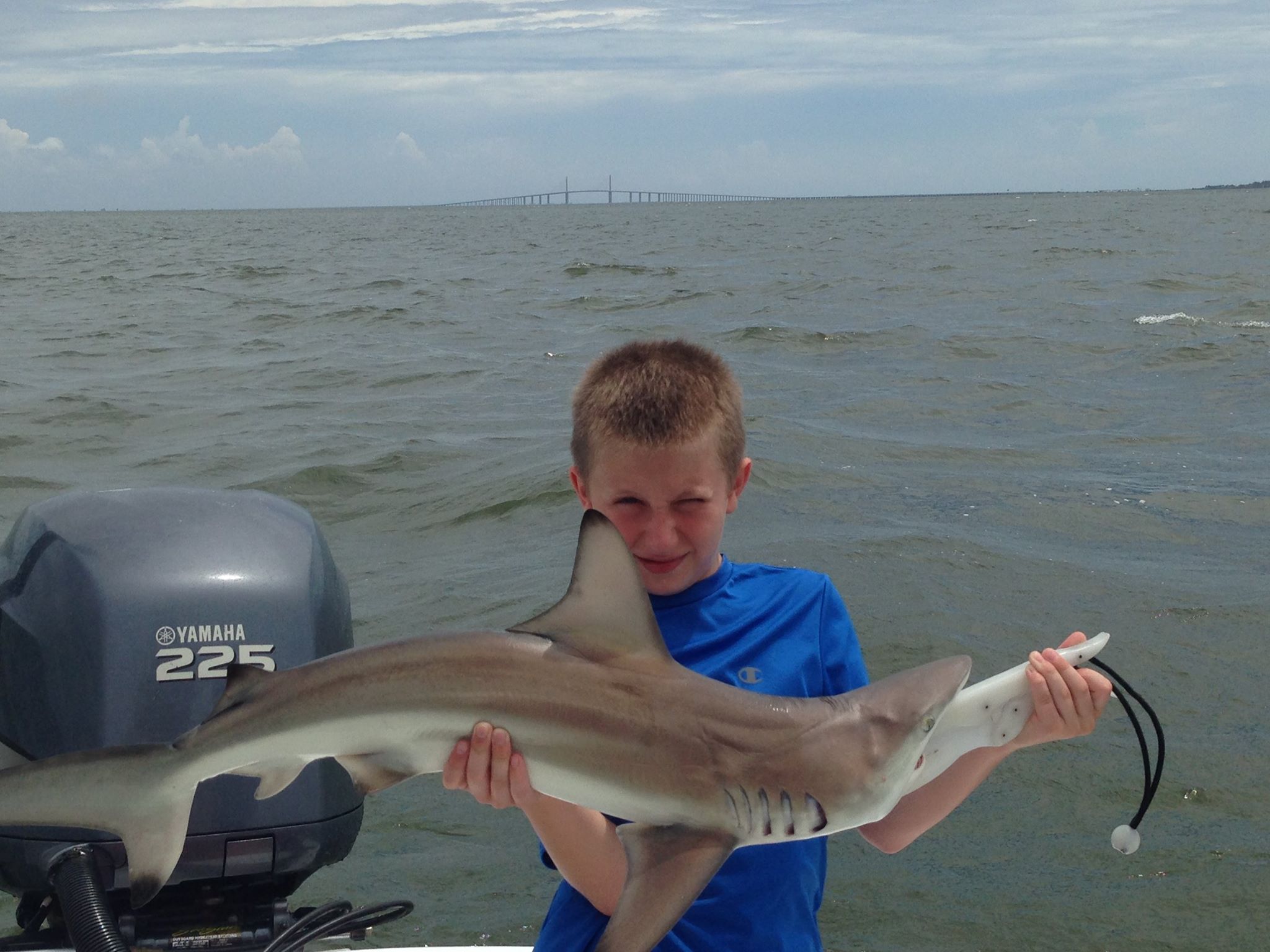 Awesome Fishing Experience
My husband and I vacationed in the Tampa Bay area, where we grew up. We are familiar with the Bay area and the different types of fishing there. We have a six year old son who has never gone fishing or been on a boat before. Captain Rafael showed our son how to fish, hold the pole and catch lots of fish! We caught all different types of fish from, Spanish Mackerel, Ladyfish, Pinfish, Silver Trout, Puffer fish even, Catfish. However, the most exciting part of the day was catching Sharks and Stingray's! Captain Rafael took the time to show us the shark up close, and show us all the beautiful details of a shark. Not only is Captain Rafael great with kids, he is truly knowledgeable about the local waters and the different types of fish, even my husband who has been fishing all his life learned a few new fishing technique's. We all had a great time with Captain Rafael, and would highly recommend going out on the Spanish Sardine Fishing Charter! Thank you Captain Rafael, we look forward to our next vacation in Florida!
Karen P from Mesa, Arizona via TripAdvisor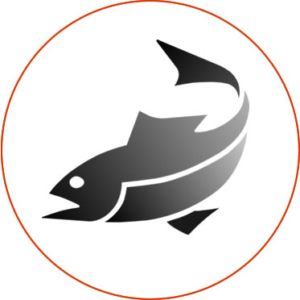 Shark of a Good Time!
We did a 4 hour inland Shark Excursion, and it was awesome! Inclement weather cut our first outing short, but Captain Rafael was flexible with rescheduling and the day was beautiful! Caught 10 sharks, including a hammerhead. My kids had an amazing time. Customer service was outstanding. Captain Rafael created a fun, laid-back and enjoyable experience.
STLTraveler93 via TripAdvisor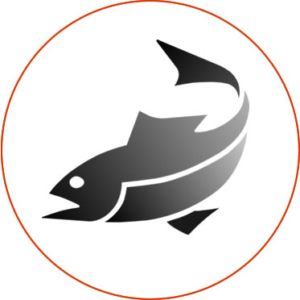 Sharknado
We just got back from an excellent day on the water with Capt Rios and his first mate Gavin. We caught a bunch of fish, saw Dolphins, collected sea shells and enjoyed good company. Capt Rios cleaned the fish for us and pointed us in the direction of a local restaurant that will cook them for us as we are from out of town. The kids got a little lesson on shark anatomy and got to ride up on the spotter seat too. I highly recommend spending part of your stay with the Sardine. I am lying; I got to ride up on the spitter seat and see a bunch of Dolphins. I felt like a kid again.
Mongerx from Keswick, Canada via TripAdvisor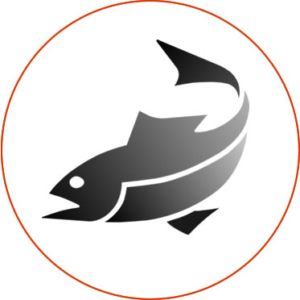 Shark Fishing
We spent a better part of our day on board the Spanish Sardine. Captain Rios was excellent. We caught a variety of fish….hammerhead shark, black tip shark, blue fish, sandsharks, sea bass, sea trout, romaro, mackerel, ladyfish and lastly a stingray. Originally, it was to be our husband's fishing trip but once aboard Captain Rios set the rods for us and we all caught fish. We have been ocean fishing on other boats but bar none, this was the best experience we have had. Thank you Captain Rios, should we return to Florida, we will definitely be calling you for another fishing charter…..thank you for making this a trip full of laughs and great entertaining fun!
DonnaRinker from Ontario, Canada via TripAdvisor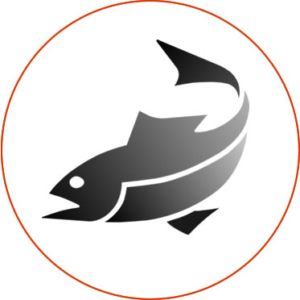 Great Day Fishing off of St. Pete Beach
My sons and I went out with Captain Raphael based on reviews that we'd read on Trip Advisor, so I was hopeful, but not sure how the day would go. From the beginning of the trip Captain Raphael, and his son Gavin, were fun, informative, and helped us enjoy a great day of fishing. Things started a bit slow but before long my sons were pulling in nice sized mackerel over and over, with quite a few double headers! The day also included a nice kingfish in the boat, and some fun "ones that got away."
Mike B from Keswick, Canada via TripAdvisor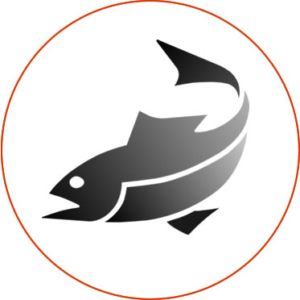 Catching Fish in the Gulf
Spent all day with Captain Rios, non-stop catching fish. What a great time! Caught a 40 pound King Fish! Already planning another trip in the spring.
Dennis H via TripAdvisor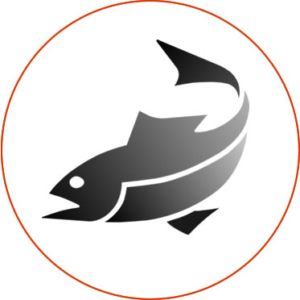 Best Fishing Trip Ever
Captain Rafael was great! The fishing was great! Had to stop fishing a couple of times because my right arm got tired from fighting fish constantly. Will go fishing with him every time I come to FL to fish from now on.
rarmes77 via TripAdvisor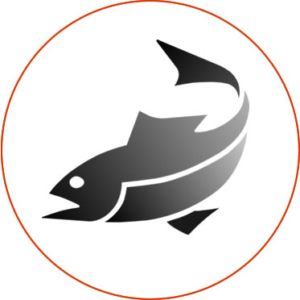 Most Exciting Fishing Trip Ever
Thank You Capt. Rafael & First Mate Gavin, for the most exciting fishing trip! My Husband REALLY enjoyed himself, it was the highlight of our vacation. How fun it was to catch all those big and amazing fish and not have to worry about baiting the hook or cleaning them! We ate all of them and they were fantastic! Sheep head and snapper. The dolphins were amazing, especially when it took my husbands fish (Jack) and we saw it come up right by the boat with the fish in its mouth!!!! Thank You for waiting until the storm passed to take us out so we could have this rewarding experience. Your patience and kindness will take you far. We took the fish to "Sea Critters Restaurant" and they cooked them for us.
Sherry R via TripAdvisor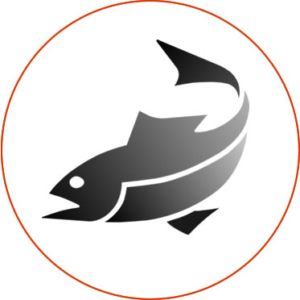 Another Great Fishing Trip
Had another great fishing trip with Capt Rafael. He put us on the Snapper right away and we came away with a mess of fish to fry. Always a good time with Spanish Sardine Fish Charter.
Kathy_M_1972 via TripAdvisor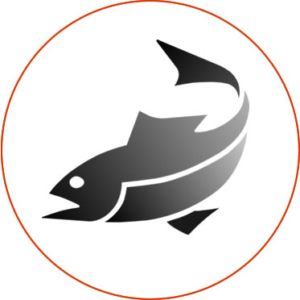 Great Fishing Trip
Captain Rios did a GREAT job taking us to the best areas to fish. The two of us caught 26 King Mackerel in about 2.5 hours. It was our first time fishing in Florida and we had a blast. He had cold water and sun tan lotion available in case anyone forgot it. He took care of everything from start to finish.
neilstaf4d via TripAdvisor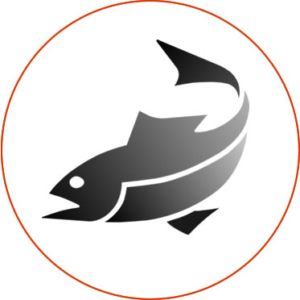 Caught 60 Fish
Capt. Rios was great. Total fun. Super host, and we caught 60 fish! I've been on 5 charters and this was one of the very best. I will be back!
BogeyFL via TripAdvisor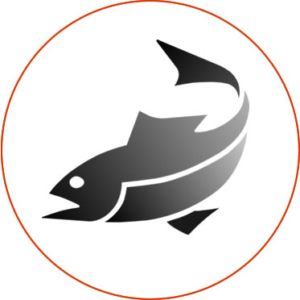 Can't Wait to Do It Again
This was my first experience hooking a shark… Capt. Rafael made it effortless… great day out on the water… can't wait to do it again this year!!
Maddie G. – Egg Harbor, New Jersey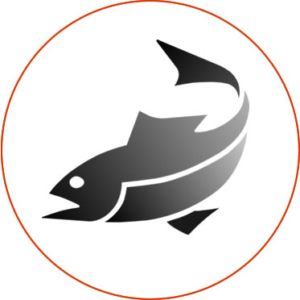 Capt. Rafael Rios is a great skipper…
With focus on his guests the entire trip. If we ever make it back to the Clearwater/St. Pete area we will definitely charter the Spanish Sardine again.
Waldobuff. – Arvada, Colorado