Boca Ciega Bay Fishing Charters
The Spanish Sardine Fishing Charters in St. Petersburg, FL offers a variety of chartered fishing trips around Boca Ciega Bay for just about any angler. From Half-Day In-Shore fishing trips in Tampa Bay to Full-Day Off-Shore fishing excursions in the Gulf of Mexico, Captain Rios provides reel drag-screamin' hard-fighting fishing that's fun for the whole family.
Boca Ciega Bay Fishing Charters
Boca Ciega Bay offers a variety of fish habitats and spectacular natural resources. Boca Ciega Bay is located on the north side of the mouth of Tampa Bay and is surrounded by the cities of St. Petersburg, St. Pete Beach, Treasure Island, Gulfport, Seminole, and Madeira Beach. While going on a Boca Ciega Bay fishing charter, my clients will have the opportunity to catch many different species of fish, including Trout, Redfish Snook, Sheephead, and Mangrove Snapper, with many being large enough to keep for cooking.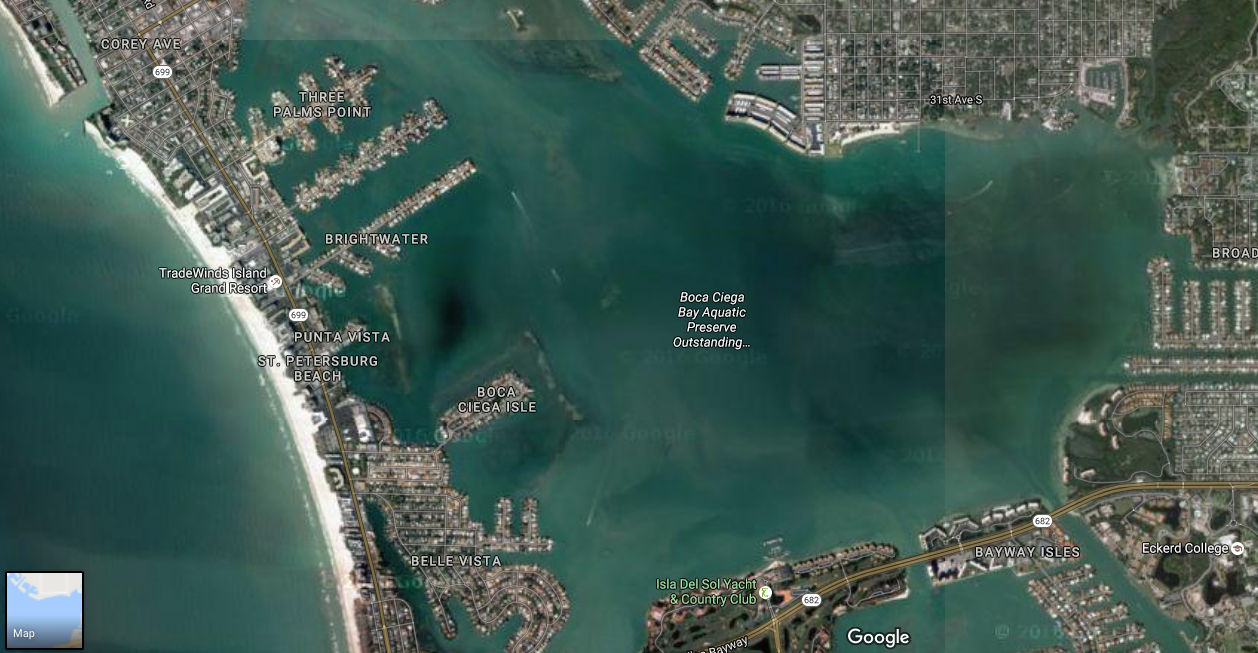 The Keys and Islands of Boca Ciega Bay
Boca Ciega Bay holds an abundant amount of fish. The reason for the fish to congregate on this area is due to the amount of keys and islands. A key is a small, low-elevated, sandy island on the surface of a coral reef. That is where we find most of the fish. Some of the keys and islands that I fish in Boca Ciega Bay are Little Bird Key, Dog Leg Key, Gulfport Middle Ground, and Eleanor Island. These are just a few of many located in Boca Ciega. There are plenty of spoil areas and natural mangrove islands that I will keep a secret just for my clients. All of the keys and islands are managed by the Florida Environment Department. Another great reason to come and fish this area is because of the mangrove shoreline and submerged habitats such as oyster bars, sea grass beds, coral habitat and spring fed caves. If this is not enough to make you want to come fishing Boca Ciega Bay, how about that it has one of the greatest water conditions due to the waterways emptying into the Boca Ciega Bay. Some of those are Cross Bayou, Bear Creek, Clam Bayou and Frenchman's Creek. We offer half-day and full-day guided fishing charters into Boca Ciega Bay. This area is perfect for artificial baits, Fly fishing, and or live bait. Come on down to the Tampa Bay Area of Florida and catch your limit of delicious Florida seafood.
Guided Fishing Charters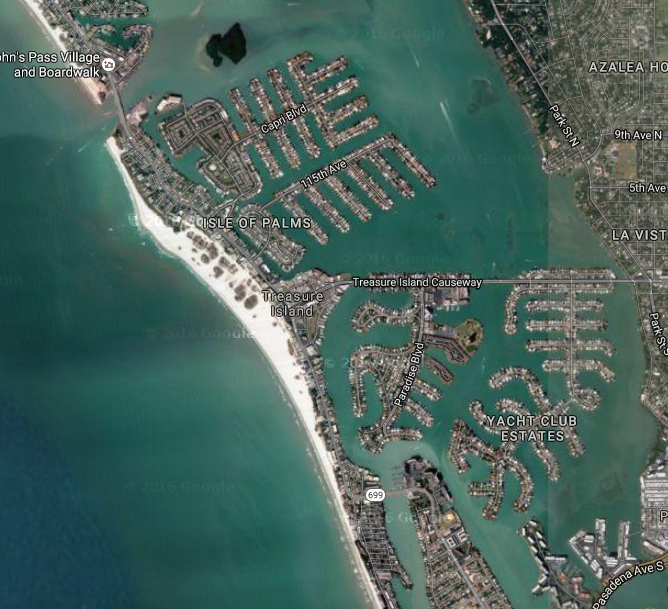 We offer half-day and whole-day guided fishing charters in Tampa Bay, Boca Ciega Bay, the Intercoastal Waterway and the Gulf of Mexico. Our charter fishing guides can help you catch plenty of keeper-sized fish including, grouper, snook, trout, redfish, mangrove snapper, and much more. We also offer fly fishing charters in Boca Ciega Bay.  You can begin your Fishing Charter Trip from our marina in St. Petersburg, or we can pick you up from a Marina closer to your location or any dock on the bay or intracoastal waterway. Capt. Rios has been helping people find fish and catch fish for over 20 years. Fill out the form or call (727) 768-5564 to book your charter fishing trip today.