Early Fall Fishing Report
Here is the Latest Spanish Sardine Early Fall Fishing Report. Have no fear Fall is here. We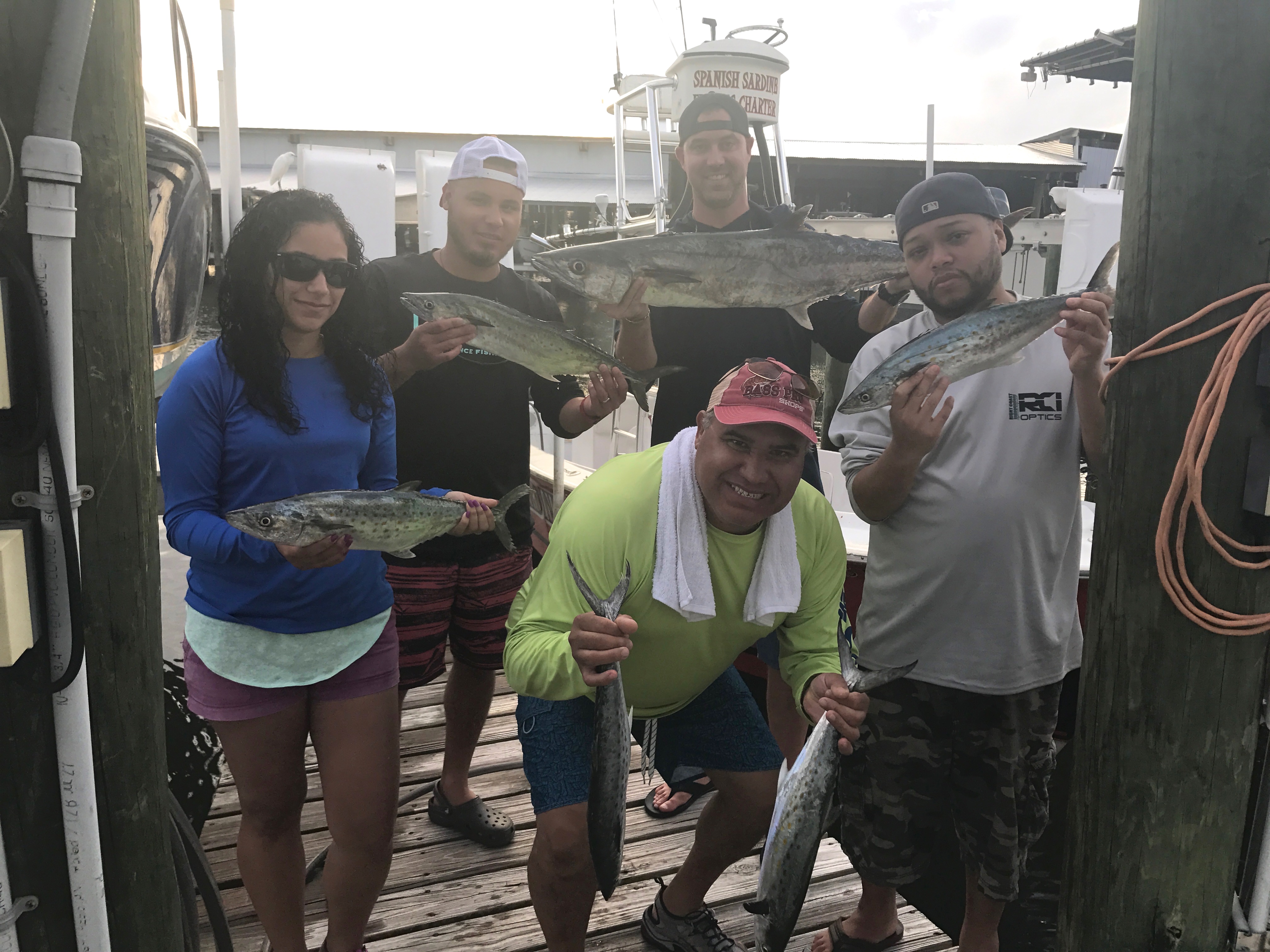 are starting to see cold fronts moving into Tampa Bay. What does that mean? The water temperature will start dropping and the migratory fish will start moving in. This is just the beginning of the Fall season. Here is what to expect for the next 2 months. The Nearshore bite is definitely the way to go. This past week, I've had great trips limiting out on Spanish Mackerel and catching some very nice size Kingfish. I had some clients from Rhode Island this past weekend Jaime, Abner, William, Jimmy, and David and they had a BLAST. Since they were staying on the other side of the coast and had to make the drive over, we started the trip at noon. We went to the Sunshine Skyway bridge and within a few throws of the cast net we had a bait well full with some nice fresh bait. We went to Saint Pete Beach and on our first spot the fish chewed for about 3 hours. Nonstop action. Once it slowed down a bit we moved to the next spot. It was just a mile down the beach. The fish were bitting and we could tell they were bigger. We had some big Spinner Sharks hit our bait but no luck on getting them to the boat. We caught tons of mackerel and on our last bait, we caught a 25 LB Kingfish.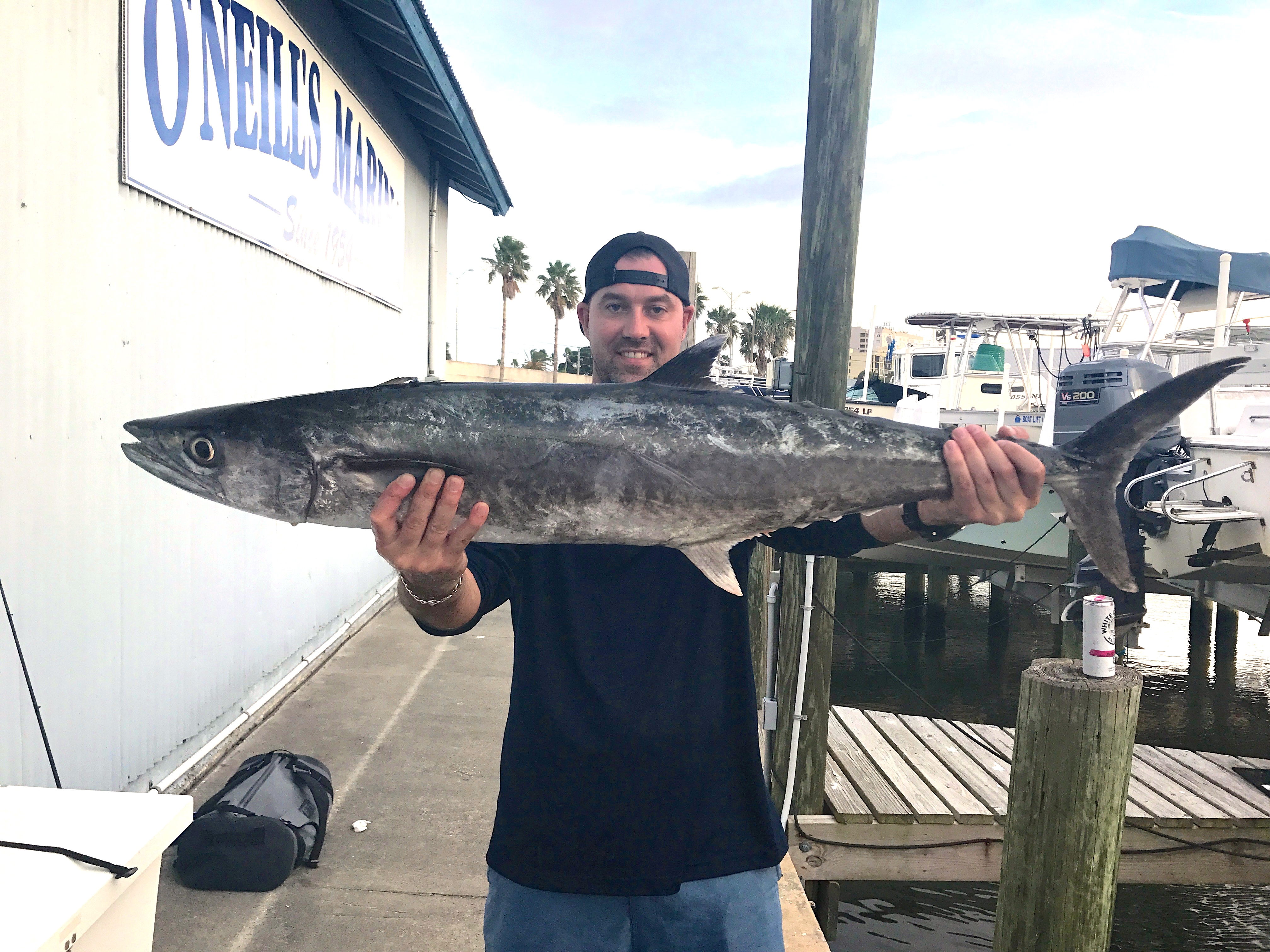 As for the inshore fishing, The big schools of redfish should start moving into the bay.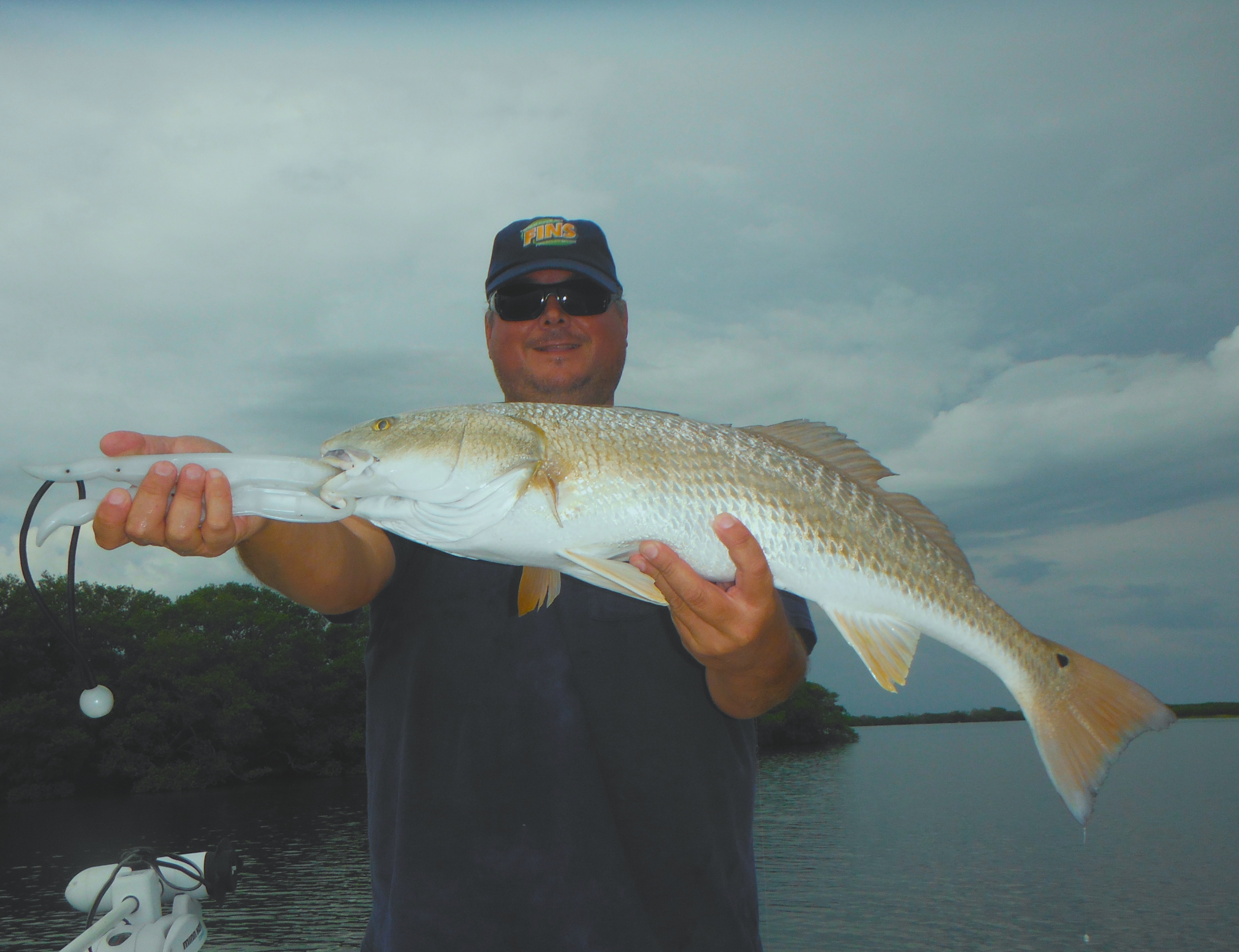 Some of the schools will hold 300 to 500 fish. Best way to catch them is to throw a sardine right in the middle of the school and hold on. The trout bite should start picking up as well. I am hoping to see a good year on the trout fishing. Last year wasn't the best but I have already seen a big difference in catching some nice size trout and it hasn't gotten cold yet. The snook bite will continue until water temps get into the low 70's. Once it reaches the low 70's, the best way to catch them will be with cut bait. My favorite bait to use is a cut Ladyfish.